A Few Things About Me :)




I am a Former Lt & Former Member of Harborcreek VFD.
However I am still currently an Emergency Med. Tech with
the Commonwealth of Pa., & STILL use my EMT Skills
even while I am at my work.
I have been an E.M.T., for almost 3 yrs now., but have been involved the
Ems Service for 5 yrs total. The 1st Service I Volunteered with was
Duquesne EMS ( near Pittsburgh Pa) I will be receiving
my Re-Certification very soon.

I currently work as a Communications Specialist (D.A. Operator)
(Sorry, I am not listed in the Directory, LOL)
My Husband (Dave) is also an EMT/Firefighter, he has been
in the Fire/Ems Service for 20 yrs.
We have been together for 5 Years, & as of
July 15th, 2000. Dave & I were joined in Marriage.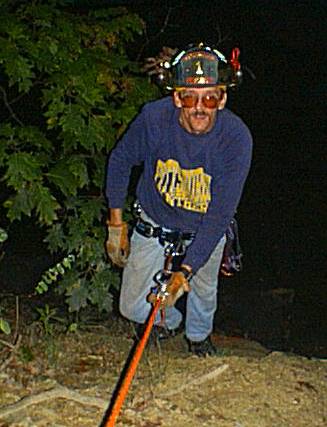 I have also worked with Mentally Challenged &
Physically Challenged People, for in which my
E.M.T. Skills wee required and used at some points
in my career also while working for EmergyCare
of Erie Co. Pa.
Being an Emergency Med. Tech opens a broad range
of opportunities with in the medical field.

When I got involved with Local Fire Dept, I was accepted
without a problem, but once I was appointed as LT for
the Squad, things had changed somewhat. & Being a
Woman involved within the Local Fire/Ems Service, as
a Line Officer , Members (at least from what I have dealt with)
figure 'they could get away with things" . But that was changed,
when I gave respect towards others, that same respect was
given back.