Meet Some
My Family
---
---
I would like to introduce you to some
members of my little family.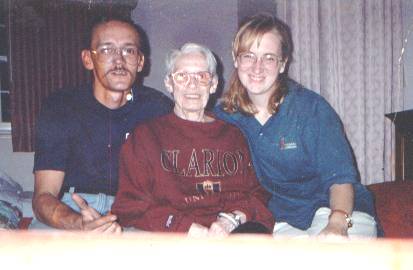 This photo is of Dave ( My Husband), Granma & Myself.
Granma is Dave's Grandmother, she passed away in Dec. 1998
to her battle with Cancer. A very sweet & dear lady,
Granma, We Miss you.
---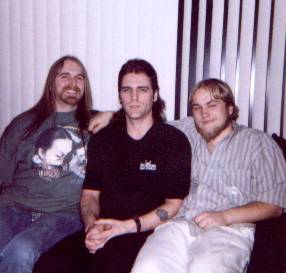 This bunch of guys, is my 3 Brothers
Jamie (right) Jerry (middle) David (left)
Growing up around my 2 older brothers,
(Jamie & Jerry) that was an off the wall
experience. My little Brother ( David)
may be bigger in size, but I am wiser
in age & thought.
But they are my brothers,
what more can I say. :)
---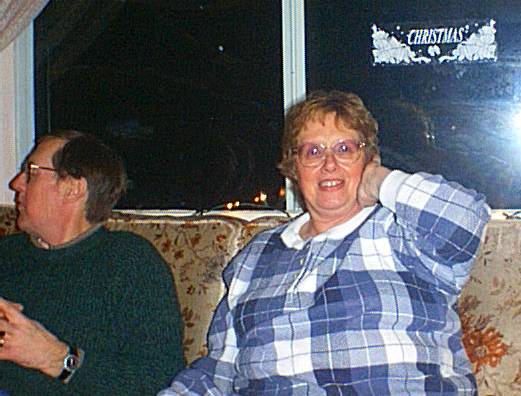 My Mother-in-law (Barb) & My Father-in-Law (Dad Rich)
They are both Retired Police Officers.
Barb runs her own Notary & Sec. Service @ home,
& Rich is a Supervisor for a Local Armor Truck Co.
They live about 35 minutes from us.
---
This Handsome young man, is my nephew
Francis Daniel. ( Frankie) His mom, her Finacee
and Frankie just moved up here to Pa, a few months
ago, from Fla.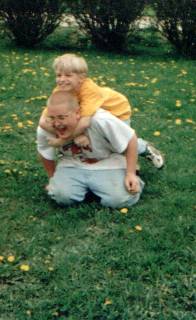 My 2 younger nephews.
Jessie (on the ground), Brian on top.
Brian and his family live in the Pgh Area.
Jessie was 12yrs old, when he died from a
Bike -vs- car accident about 2miles from
Our home. I just received my EMT Certs
approx 1 month prior to his accident.
My husband & I were at another local Fire Dept visiting,
when we heard the call toned out, I wanted to go so bad,
but when My husband got to the front door, he stopped
and looked at me and said "No We are not going."
I guess he kind of knew, something was not right about
that call.
We found out later in the evening,
that Jessie was gravely injured.
(Jessie, We Miss You with all Our Heart.)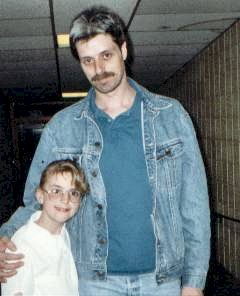 My Brother-in-Law Scott and
my Niece Michelle.
(Brian's Dad & Older Sister)
Some people say that "In Laws, dont get along"
But Scott is the Best Brother-in-Law
Anyone could ever ask for.
My Brother & Sister in Law, (Dan & Kathy) at camp.
We camp with them every summer, and
always have a really good time together.
Dan & Kathy both have been really good
"Shoulders" for Dave & I when needed.
---
---