Rappelling Photos ;)

Over this Past Summer, My Husband was taking a series of Rope Rescue
Classes for Our Local Fire Dept. With little knowledge of
what was to transpire over the next few weekends, My Husband
Volunteered Me to be their "Victim" for the Classes.
Needless to say, I NEVER RAPPELLED before!
BUT I SURE DID HAVE FUN!!

Please give a few moments to load.

My 1st Time EVER Rappelling.

65' FT above Ground.

Just waiting now for the scenerio

to start.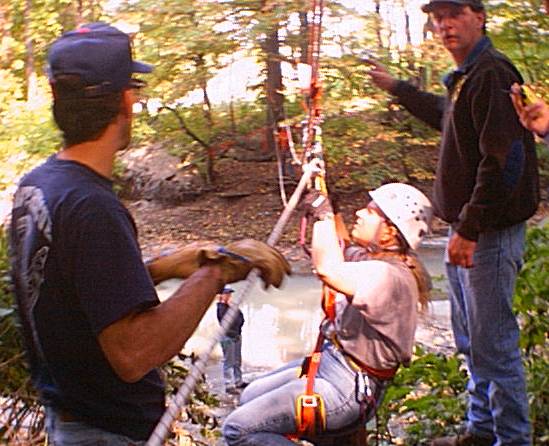 This scenerio consisted of Me being rescued, From a Ravine
on a Triple High-Line System. Karen (From Cresent VFD)
was doing the Rescue. Dan Moore (Cresent VFD) foreground,
Instructor Bob Barbarini.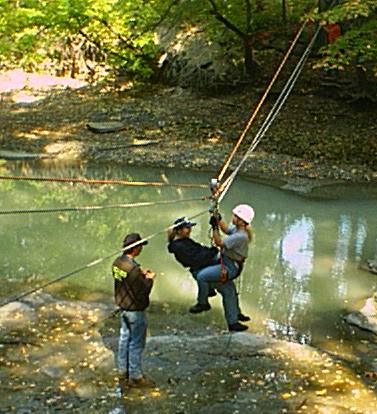 Being Rescued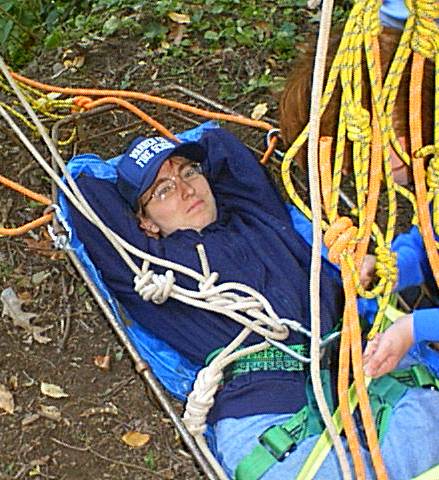 Being strapped in,, as the "Rescue Crew" checks all rigging
and so forth. I was to be hauled from one side of 16 Mile Creek
to the other side, and back on a Double High Line Setup.
| | |
| --- | --- |
| Going Across 16 Mile Creek | PJ Rescuing Me @ 16 Mile Creek Ravine |

| | | |
| --- | --- | --- |
| See Our Wedding Photos | | Meet My Family |

CENTER>