Our Wedding Photos
---
These Photos were taken on Dave's & My
Wedding Day. July 15, 2000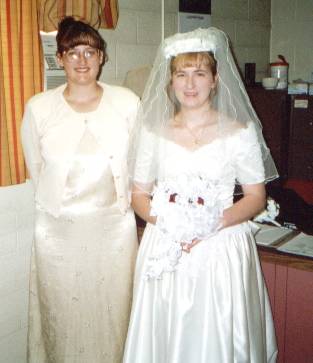 Becky was my Maid of Honor. I was so nervous
but to have a "Wonderful" person as Becky
to help and keep me in tune for my Big Day.
(Becc, thank you very much :) )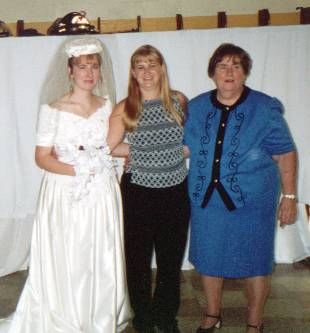 This my Sister (Tina) and my Mom.
My Mom & Tina are the Pillars of my Strength.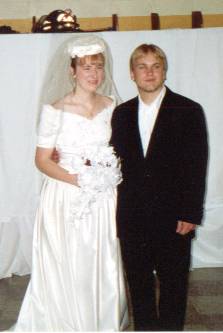 My Youngest Brother (David)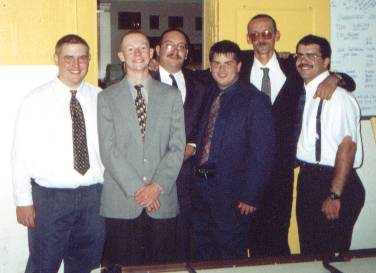 From Left to Right:
Matt, Joe, Jeff & Dan
Back Row:
Don & My Husband (Dave)
These Guys are Dave's Best Friends and
his "Pillar of Strength"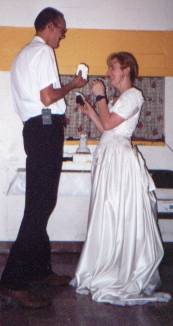 Ok, Are We Ready?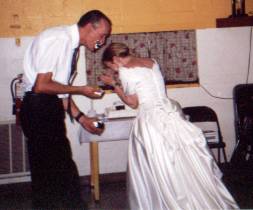 SPLAT!!
Don & Dan: hey guys, thanks for telling
Dave to "Duck & Run"
I got Dave right in the nose!!
Ha Ha, (Sorry Honey)
---

---
---